Journeyman Electrician/ Lead
Please complete the employment application and submit it with your resume, valid certification # and contact information.
Essential Job Functions:
1) Manage multiple electricians to efficiently complete project(s) in timely manner.
2) Responsible for the quality of work & ensure work conforms to NFPA & NEC standards.
3) Must be able to read blue prints
4) Ability to perform: layout, install, modify, repair, maintain and test new and existing electrical
wiring. This includes circuits, systems and fixtures, service upgrades, run conduit, troubleshoot,
wire & terminate devices, etc.
5) Must completely understand 120/208/277/480 Volt single and 3 Phase electrical systems
6) Must completely understand circuitry
7) Connect wires to circuit breakers, transformers, or other components
8) Repair or replace wiring, equipment, and fixtures, using hand tools or power tools
9) Test electrical systems (electrical wiring, equipment, fixtures) using ohmmeters, voltmeters,
to ensure compatibility and safety of systems
10) Layout and install electrical system based on job specifications and local codes
11) Diagnose malfunctioning systems, apparatus, and components, using test equipment and hand
tools to locate the cause of a breakdown and correct the problem
12) Repair or replace wiring, equipment, and fixtures using hand tools and power tool
13) Test electrical systems and continuity of circuits in electrical wiring, equipment, and fixtures
Qualifications:
o Good communication (verbally & written) skills for working with co-workers, vendors, clients, etc.
o Job skills to work alone or as a team
o Must be punctual, good work ethics, organized & GOOD with paperwork
o Excellent customer service skills with a high level of professionalism and positive demeanor
o Self motivated & self starter
o Must Have 5+Years Commercial Electrical Experience
o Must have current California State General Electrician Certification
o Must have reliable transportation & basic hand tools
o Driver's license must be valid with clean driving record
o Ability to climb ladders, scaffolding, etc...
o Must be able to know how to work man/scissor lift (certificate preferable)
o Ability to move or lift heavy objects
o Work well with others
o Ability to follow directions
o Pass pre-hire and random drug test
PLEASE DO NOT APPLY IF YOU ARE NOT CERTIFIED IN THE STATE OF
CALIFORNIA....THANK YOU!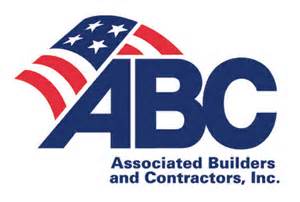 INK ELECTRIC IS A MEMBER OF